Home
Welcome to Spain Removals!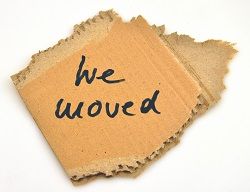 Whenever you find yourself undertaking something which is outside your comfort zone you always want the comfort of a specialist; a person or a company that have sepcialised in your field for a long time. It's never more important then when you find yourself getting ready to move house to relocate your business. This is complicated enough when you are moving around the city, but when you are heading across borders to Spain, battling language barriers and unfamiliar paperwork it becomes paramount. As a result, whether you are heading to Spain for leisure or business, you should call Removals Spain on
to talk about the specifics of your move and how our experience can help you undertake this task with minimum fuss. The same thorough detail is now also available to customers in London and the rest of the UK, so wherever you are heading, you can rely on us to get you and your possessions there.

Planning is always the most important thing with any move. High quality equipment and moving day staff counts for little if they show up without the relevant amount of people or vehicle space. It's the sort of basic error which so often means that moving house means one thing to people, stress.

It goes without saying that we do boast the top vehicles and staff that you deserve, but the process starts with our free, no obligation quote. We thoroughly measure and calculate exactly what you need in a bif to ensure that you aren't going to have to suffer with a bill that charges you for manpower or van space that you simply don't need. Our removals assessment is completely thorough, even taking into account the practicality of your floorspace, and whether or not it is practical to have a large team in there if space is limited. You will only pay for what you need; no more and no less, and of course the quote itself is completely free of charge.

However, it is moving day when our team really come into their own. Because they are used to handling such large scale projects, whether you are after one of our signature continental removals packages or something a little bit closer to home you know that you are going to get a high level of service. Our duty is first and foremost to ensure that you are happy. This means that, while our staff are all well trained in the physical aspects of the job and all clean, tidy and well spoken, the most important attribute that they have is respect.

When we talk about respect it isn't just for you. It is for your family and your colleagues. It is for your possessions and the buildings you are leaving behind or moving into. This means that, not only are they going to look after your possessions with absolute care but they are going to be sensitive to the emotional investment you make whenever you move house. Our staff know when you need your space and when you need a reassuring hand on your shoulder. They are our men and women on the front line and we are hightly proud of everything that they bring to our company.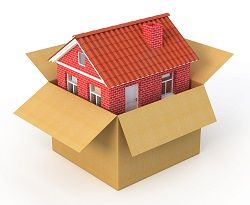 As we mentioned above, when you move house everything is heightened. This is why we are proud of our vehicles as well as our staff. We have invested heavily in this area, to ensure that our vehicles are not only the most modern on the road, but they are regularly serviced, cleaned after every job and above all, fitted with the most up to date security systems designed to help cope with the rigors of long distance moving.

However, the thing which really sets us apart as the leading European removals company is that we offer a unique range of optional extras; a cluster of services which have been designed to help the overseas mover but have been shown to be just as valuable to people who are just moving across London. In the modern world time is of the essence, so whether you need a hand with packing and unpacking, cleaning services or want to know more about the variety of other services we offer get in touch. We even have a range of storage solutions across the continent, so that if you are stuck in a chain, downsizing, or just need a bit of breathing space while you set up you can get everything you need for moving home or office under one roof...ours!

As you would probably have guessed from our name, we do specialise in moves to Spain, but don't be fooled. We are a London based company and our large team has between them an unparalleled level of knowledge of the unique demands of moving house anywhere in Europe, with an understanding of the relevant insurance and parking requirements of almost every country on the continent. The upshot for you is, that whether you are moving to Madrid or Munich, Paris or Rome you know that you are going to not only get a premier moving service, you will also have a top team around you to ensure that you don't fall foul of the numerous pitfalls which are out there.

Of course, if you are reading this and wishing that you could get access to this top level treatment for your move across London or the UK then you can still get in touch with us. There is no job too big and no job too small. A more in depth analysis of our services are available across this website but if you want Removals Spain to take care of everything for you whether you are moving across borders or just to a different postcode, you can call our friendly call centre team on
to get your move started.