London to Spain – International Removals at Great Prices!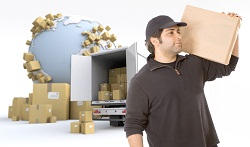 International removals are even more difficult to organise and carry out than regular house removals, and that really is saying something! There's no need to worry though because Removals Spain can make your move from London to Spain as enjoyable as the warm breeze that will greet you in your new Spanish paradise. When you choose the international moving service from us, you will be getting a full, comprehensive service that covers every base. We'll provide you with services you hadn't even though of, and we'll make sure that you are comfortable and happy throughout the entire process. To speak to one of our experienced movers, contact us today on 020 8746 9661.
Get International Movers Who Are Fast And Effective
When you are dealing with something as huge as moving abroad you want to have a company on your side that you can trust. You need to be sure that the people you have trusted with your treasured possessions know exactly what they are doing. You can definitely be sure of that with us! All of our employees have been trained to deal with all of the challenges that come with international removals. No matter how big you think the problem is, we promise we can deal with it. We've helped many Londoners with their move to Spain and we can do the same for you!
We Will Always Protect Your Property
When you choose our removal services you will never need to worry about the safety of your property. We take every precaution to ensure that even the most fragile items are completely protected. We will even give you a personal guarantee that everything will arrive at your new home in one piece. We understand how important it is for you to have your home comforts around when you are faced with the prospect of beginning a new life in a strange country so we will make sure that everything is there ready and waiting for you as soon as you need it. Call us right now on 020 8746 9661 for more information and to get your free consultation for your international relocation.
The Price Will Make You Smile Not Frown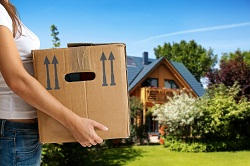 We are truly a removal company with a difference because we focus on customers instead of profits. This means that we will never charge you more than necessary and we will always offer you the lowest price that we possibly can. Moving to Spain is going to be an expensive process, there is no doubt about that, and we know that you are going to want a little bit of cash to spare to enjoy everything that your new home has to offer. Your happiness is important to us, so if we can help you out by providing a great service for a low price this is exactly what we will do!
We'll Get You On Your Way
The moving company that you have been looking for is here. Removals Spain can provide you with all of the services and assistance you need to make your international removals as stress free and enjoyable as possible. The best thing is that we will do all of this for an affordable price, so you will never need to worry about the cost. Don't let your fears stop you from getting the help that you need. You've already made a huge jump by choosing to relocate to Spain so why not just make another little jump and choose us to help you out? Give us a call today on 020 8746 9661.