Man and Van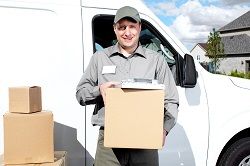 In a bid to ensure that whatever your moving needs are we wanted to change the way small removals services were done and as a result, we are proud to offer you are unique 'Man with a Van' style service, perfectly designed to take care of those little bits and pieces that you might need taking from A to B.

In the olden days the way this worked was quite simple. You would scan through the local paper and skip through to the small ads. Once there, you would be presented with a number of 'Man and Van for hire' adverts, each one vying for your business. However, you never really knew what you were getting. You never really knew if you were getting value. You might get a well trained professional with modern equipment and a pristine van, but you were just as likely to get someone whose advert might say one thing while their presence might say something else. Battered transits, time wasting and discourtesy were all some of the things that our customers would complain about and they asked us a question which we couldn't really answer at the time.


"Why don't you guys do something about it?"


We have always prided ourselves on our ability to listen to our customers and react to the market. While many people come to us for our signature continental moving services, why couldn't we put an end to these problems and offer people a bit of big company security for their slightly smaller projects.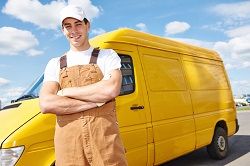 Man with a van type jobs come in all sorts of guises. Maybe you are a landlord who wants some furniture shifting between properties. Maybe you are a student who only has a few bits and pieces that you want moving into your new digs. Perhaps you have bought some flatpack furniture and need a company who can take care of IKEA deliveries for you because it simply doesn't fit in your car, or perhaps you just want your Christmas tree removing from your house and taking to the tip for recycling. These jobs might be small, but you still deserve and rightly expect the basics of good customer service.

So, we launched our man and van service, precisely to help people in your position. Essentially, you get the same style of service that we offer people who are uprooting their businesses or families to move overseas, just on a smaller scale.

You still get a free quote. You still get a modern van. If you need packing services to try and ensure that piece of furniture doesn't get damage (or damage the walls and doors as it gets moved) you can come to us for that. Most importantly, you get a trained professional, someone with all the equipment they might need and above all, that core trait of respect and understanding which underpins everything we do. Every time we take on a job, whether it is something tiny which can be done in an hour or something which might take a couple of days, as our customer you have the guarantee that you will get the same high quality of service that you would expect.

So if you are in need of a man and a van, doesn't it make sense to get the security of using a big company for your small job? It needn't be a cause for concern or stress so call our friendly call centre staff to tell us about what your needs are, so that we can satisfy them in our unique, personal style.