Relocating to Spain? Get Your Office Removals Service Here!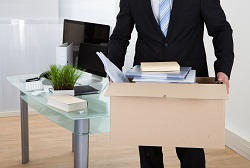 Relocating your business to Spain is a really big decision! You are likely feeling stressed and tense already worrying about how you are going to make your business work overseas. Being faced with the prospect of dealing with office removals by yourself may just be the straw that breaks the camel's back. You don't need to worry about office relocation though because Removals Spain can deal with all the tough work for you. We'll deal with all the practical aspects of your commercial relocation so that you don't have to. Contact us today on 020 8746 9661 to speak to one of our experienced customer service advisors who will talk you through your options.
You'll Be Amazed At The Speed Of Our Movers
All of our office moving staff are experience with even the toughest of commercial relocation jobs, so your move from dreary London to exciting Spain will be no problem at all. The training we give all of our staff ensures that they are competent in scientifically proven methods that get the job done fast and effectively. We take care of everything. We'll do all the loading in record time, take care of the transportation and even unload everything, placing each item exactly where you want it to be. We are a company with a difference because we provide a complete service, as well as genuinely caring for the wellbeing of our customers.
Your Move Will Be Stress Free
You might think that moving office to another country will be one of the most stressful things that you ever do, but when you hire us it won't be this way. Many of the fears that you have right now will be completely alleviated by our fantastic office removals team! You won't need to worry about any of your expensive office equipment coming to an untimely end because we will give you a personal guarantee that everything will arrive at your new sun-drenched office in perfect condition. Whatever you need, we will do our utmost to provide a removal service that can cover it! We are 100% here for you at every stage of the process. Call us now on 020 8746 9661.
Never Worry About The Cost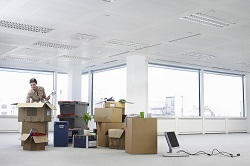 One of the most impressive things about Removals Spain is that you will never need to worry about the cost. We always provide our customers with the lowest prices possible. When you choose us for your commercial removals, you will be getting the benefits of experience, speed, skill and quality all for an incredibly affordable price. It's hard to believe that it gets better than this, but it does! In addition to an incredibly low price, you will also get a completely flexible service. We'll be exactly where you need us, exactly when you need us. There is no need to compromise or to change your schedule. We will always work around you.
Let Us Help Kick Start Your New Adventure
Your business relocation to Spain can be just as exciting and enjoyable as you always imagined it to be. You just need to make sure that you have the right help on hand to get you through the really tough bits. We can be that help! Thanks to our fantastic organisation and the brilliant methods that we use for handling office removals, we can provide you with flexibility and affordability. We can take the huge weight off your shoulders. While we're doing all the hard work you can sit back, relax, and plan the first days of your new life in Spain. Get in touch with us now on 020 8746 9661.