Our service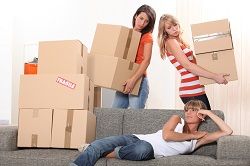 We have always maintained that it isn't about what you do when it comes to trying to offer people a moving experience that is essentially stress-free. It is far more to do with how you do it, because ultimately, it is the way that you conduct yourself that will dictate the experience that they have.

This is why, before we talk about packing materials, free quote and optional extras we want to talk about the mantra of respect that informs all of these services. When we are hiring, whether people are up to the physical aspects of the job are frankly of secondary importance to us. How can we hope to offer you a top service without ensuring that all our staff have an understanding and an empathy for you, your family and your circumstances?

The upshot of this is that everything we do is informed by this environment of respect, for you, the people around you, your possessions and the bricks and mortar that you are leaving behind or moving into. It translates into a care, an attention to detail, and a commitment to offer you the best service at the lowest possible price to ensure that you aren't going to suffer undue stress during the moving process.

So, with that in mind, let's talk about those prices. All of our services are subject to free, no obligations quotes which are thorough in the extreme. This ensures that we know exactly what we are dealing with, and from your point of view it means that you know that at no point will we need to add services just to complete the job. You also have our guarantee that there are no hidden charges to be added later in the piece. It is one number, and it doesn't change.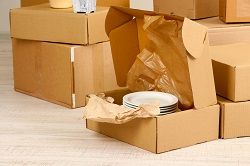 Full details of our additional services are available elsewhere on the website, but here are the headlines. We offer packing services which include all packing materials. Whether you are moving home and would like a hand, or whether you are business who don't want to lose any trading house boxing everything up, you can get our packing team at the Friday night, our movers at the Saturday, and have our packing team return on the Sunday to empty the boxes and get you set up, ready to open your doors on Monday morning.

We also offer a range of cleaning services, ideal to ensure that your landlord will release your full deposit and a range of storage solutions for those of you who are downsizing or stuck in a chain.

All of these services are imbued with that mantra of respect. You will notice the difference in all our teams, they really care about their work, they take pride in what they do and it shows in the quality of accident free, pristine work that we do.

Even our vans are flawless, modern, clean, regularly serviced and fitted with the most up to date security systems to keep your possessions safe from either accidental, or malicious harm.

Have a look around the website if you want some more in depth detail on some of our services but if you have seen enough, you can call us on 020 8746 9661 to set up your free quote.