Packaging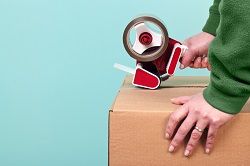 You will notice that we spend a lot of time trying to help you keep costs to a minimum, and we team that with a desire to try and help you avoid anxiety and stress wherever possible. This is one of the reasons we recommend our packing services, because although it might seem counterintuitive, sometimes spending a little bit of money is the best way to save a lot.

What we are talking about is offsetting the potential outlay of some of the thing that you might want to pack yourself. Imagine you have spent ages packing and at the end of a long day you have just one chair leg that is left to wrap. "It'll be alright" you tell yourself, because you are exhausted and you need to have some energy left for moving day tomorrow. So you get an early. However, during the journey, what happens if that chair leg you neglected or even simply slipped your mind slides during the journey? That one leg that isn't wrapped properly slides right through the screen of your flat screen TV. The cost of replacing that will surely outstrip the costs of using professional packers to help you out and make sure that everything is done properly.

However, the thing we are really keen to help you avoid is the potential emotional cost. We all have items that no amount of money could replace, something that has been in the family for generations or even just a trinket that reminds you of a particularly happy time in your own life. Let our professional teams secure them for you.

All of our employees are highly trained, and they go through a tough hiring policy followed by a lot of training because, as you have probably noticed while going through this site, we don't like to leave things to chance. We have also talked a lot about respect on these pages, and why would you want anything less when you are asking strangers to look after your most valued possessions? Their passion for their job and their eagerness to satisfy your every need ensures that they simply don't make mistakes, all but eliminating the chances of any accidents happening and helping you to relax.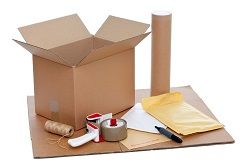 We give you access to a full range of packing materials. You would probably expect the bubble wrap and tape that we make available, but depending on what you need we also have tissue paper, furniture covers and wardrobe boxes, all of which combine to cover all the bases. The upshot of this is that whether you need pictures of flat screen TVs wrapping, or you just need a hand securing your furniture and white goods you can come to the same guys who are handling the rest of your removals experience.

All of our quotes are free, and don't think that it is all or nothing. If you want to take care of most of it yourself but need a hand with a few pieces that are either tricky to handle or very valuable you can get our team in for just an hour. All of them are trained in the wrapping, disassembly and reassembly of furniture, helping to make sure that not only do the pieces themselves arrive in pristine condition, but also that they don't damage doors and walls on the way in or out.

So get in touch with Removals Spain on 020 8746 9661 today to enquire about our packing teams. Get the professionals in.