Moving to Spain? Get Your Removal Van From Us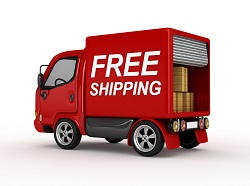 So you've finally taken the plunge and decided to leave rainy London behind for a new adventure in sunny Spain. The tickets are booked, your new home is ready and waiting, but you have just one more problem to solve before you can be on your way. You need a removal van to help you get all your most treasured possessions so their new home in Spain. Removals Spain can help you with that. We can provide you with the removal van hire service that you need to make everything easy. We have tons of experience in dealing with international movers so you never need to worry that we don't know what we're doing. To find out more contact us today on 020 8746 9661.
You'll Have A Removal Team You Can Trust
We know that even though you will be feeling incredibly excited about moving to Spain, you will also be feeling stressed and anxious. This is inevitable, a huge decision such as this is going to come with a few doubts. We want to make you feel as calm and comfortable as possible, so all members of our team are trustworthy, friendly and empathetic. From the very first meeting you'll feel right at home, and we will do everything we can to reassure you and get rid of any secret fears that you've been harbouring. We have a great reputation when it comes to van hire. We are reliable and customer focused. You won't regret choosing our man and van, so call now on 020 8746 9661.
No Need To Panic About The Safety Of Your Belongings
It is completely understandable if you are worried about the safety of your possessions making their long journey to your new home, however these worries will be completely unfounded when you choose our van hire! It's those little things that make a house a home, and we completely understand that. We will treat every single item you put into our care as if it was our own. We will look after everything and keep everything safe, and we will personally guarantee you that nothing will be damaged and everything will arrive at your exotic new home in one piece!
Small Budget? No Problem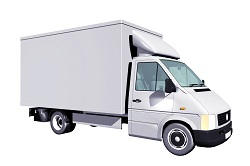 Moving house is always an expensive procedure, but moving to another country is even more expensive. We know how important it is for you to hold on to the pennies and this why we provide our customers with removal vans at a really affordable price. We want you to enjoy your move and to be able to kick start your new life off with excitement and fun. You won't find a better value van rental service anywhere else! We work tirelessly to make sure that we can pass savings onto our customers wherever possible. This means that we are incredibly organised and we work super fast.
We'll Help You Have Fun In The Sun
The perfect removal van for you is ready and waiting to go! When you contact Removals Spain on 020 8746 9661 you will be put through to one of our friendly and knowledgeable staff members. We will never leave you talking to an automated system and we will always treat you like a person not a number. Your customer service advisor will take you through all of the removal van options available to you; they'll give you a free quote and will arrange an appointment time to suit you. You won't find a man with van service like this anywhere else. We want to help you enjoy your new life in the sun! We are always here for you. Call us right now!